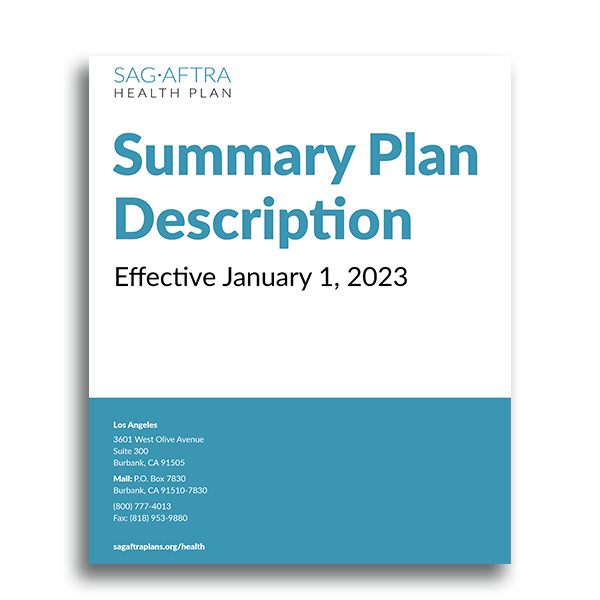 We are pleased to provide you with this 2023 SAG-AFTRA Health Plan Summary Plan Description (SPD), which describes in detail the benefits available to covered Participants and their Eligible Dependents under the SAG-AFTRA Health Plan (Plan) as of January 1, 2023. This SPD constitutes the Plan's governing document.
Please review the SPD carefully to get the most out of your Plan benefits. Understanding health benefits can sometimes be daunting, and we have made every effort to present the information as clearly and simply as possible. However, sometimes we must use words and phrases that are legal in nature. We've included a glossary to help clarify those terms, and terms from the glossary are capitalized throughout the SPD.
Whenever the benefits in this SPD materially change, you will be notified of the modifications of your benefits. Keep your SPD and notices together so you have ready access to the most current information about the Plan. You can also find the updates here.
For coverage applicable to services rendered before January 2023, please refer to the Plan's 2021 Summary Plan Description and related notices of modifications.