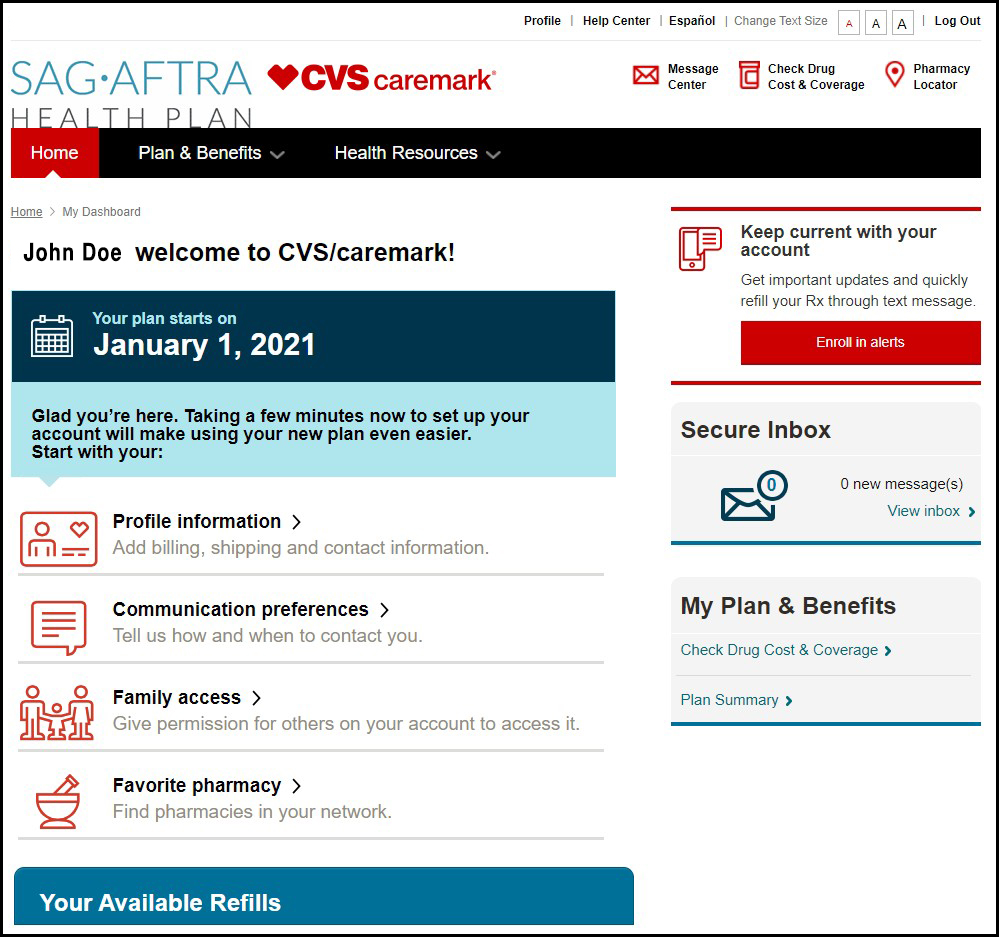 REGISTER NOW! - Tap into savings with digital tools  
Save time, keep costs down and stay on top of your prescriptions. Do it all at Caremark.com and the CVS Caremark mobile app. Register now!  
Find a network pharmacy to keep medication costs as low as possible
See if a medication is covered to get the most affordable option
Compare drug costs to see where you can save
Sign up to get email or text messages about your prescriptions and more
Request refills and keep track of prescriptions for your family
You can register with your simply with your 
Prescription number (Mail Rx #)
Member ID
Don't have your prescription number or member ID? Not a problem. Register with basic personal information such as name, address, DOB, and zip code. You'll need to verify basic information about yourself, but then you are registered. Security verification is taken seriously, so a security code will be emailed or texted to you. 
We make it easy to keep track of your Rx, check for savings and more from your mobile device.
Our mobile app gives you a secure, simple way to manage your prescription benefits and plan member information. You'll find easy-to-use tools that help you save time, get organized and stay on your path to better health. Find a nearby pharmacy no matter where you are. Learn about your medication and get information you can trust day or night. Do all this – and much more – at your convenience.
Check the status of your order
Anytime, anywhere.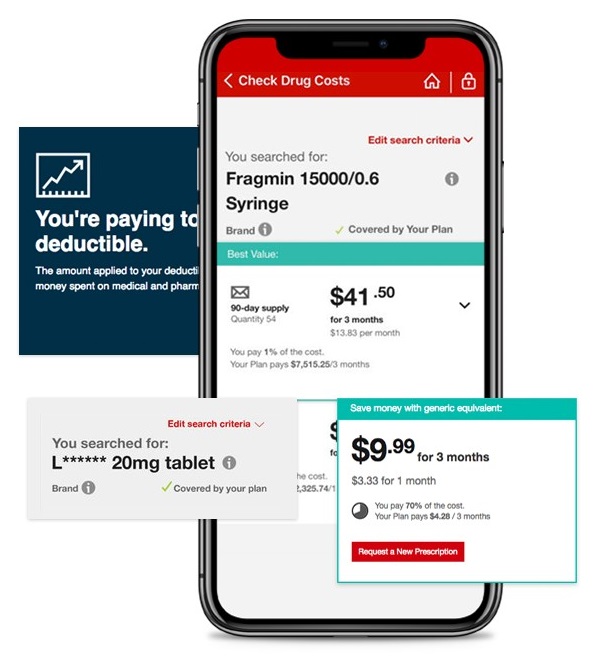 Place an order on-the-go
No need to call or even sign in.
Look up your current Rxs when you need them
Like at your doctor's office.
Easily access your member ID
Free up some extra room in your wallet.
Share your current Rx list with health care providers
No more memorizing details.